An insider's choice - Yarra Valley TEMPORARILY SUSPENDED DUE TO COVID-19)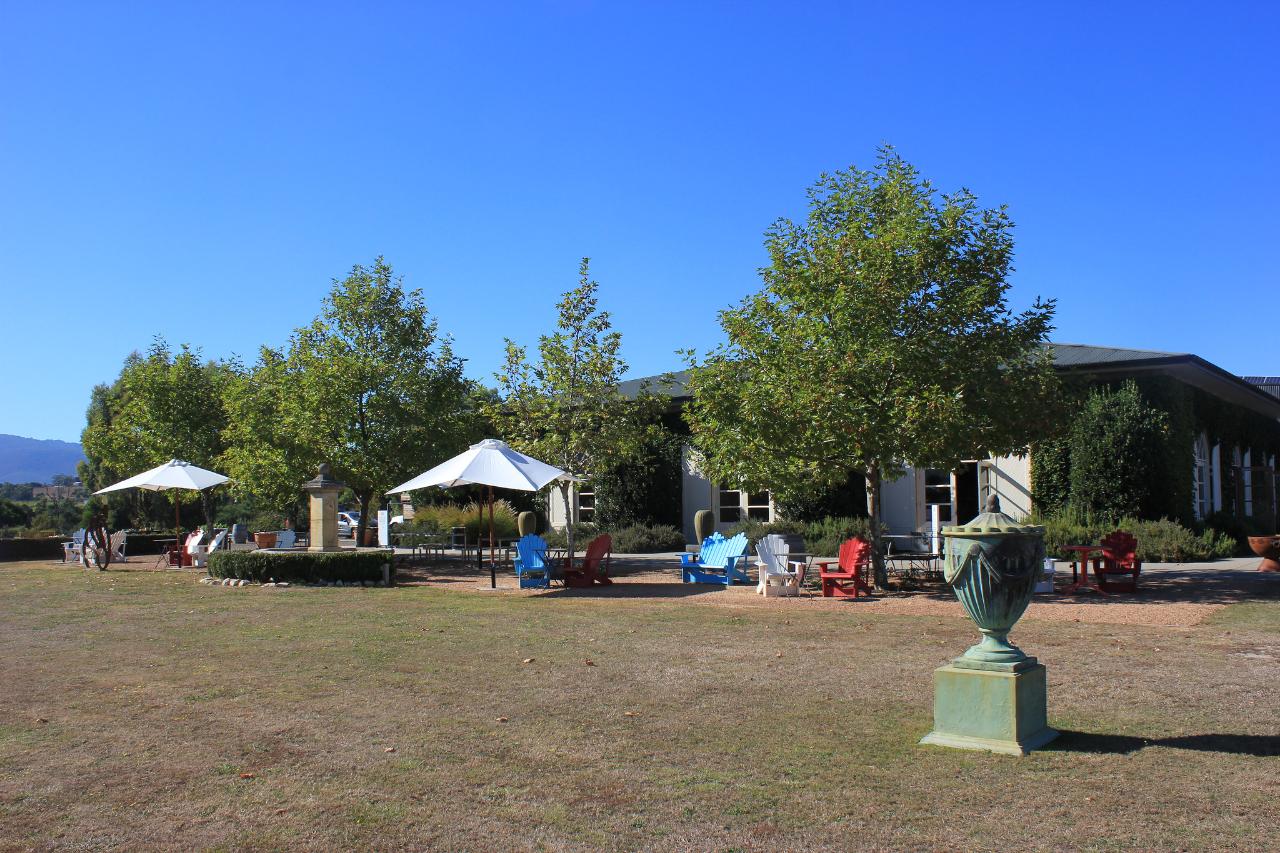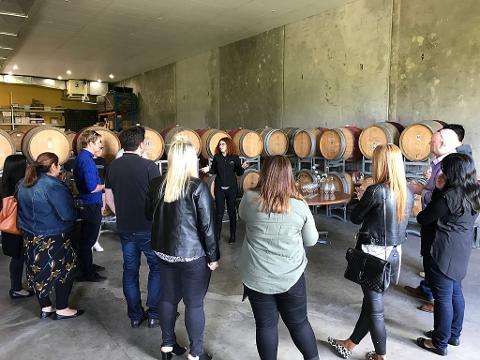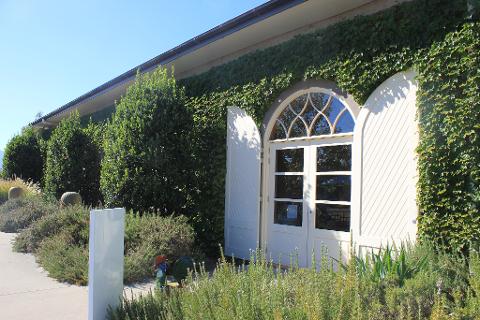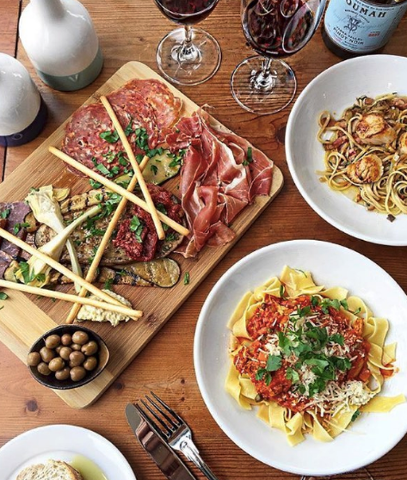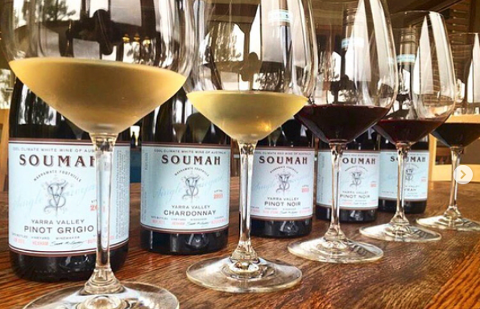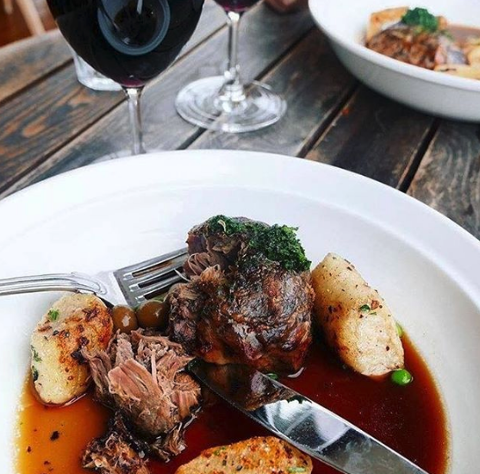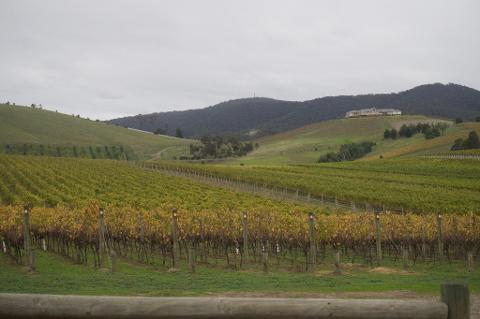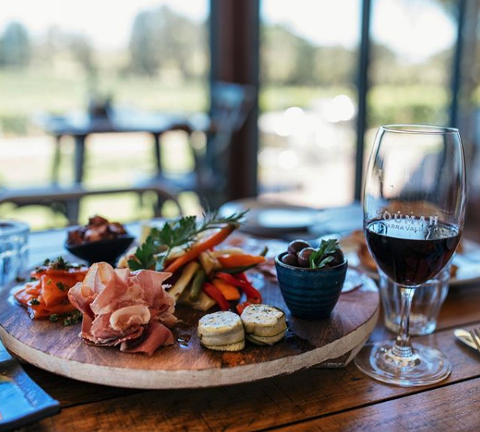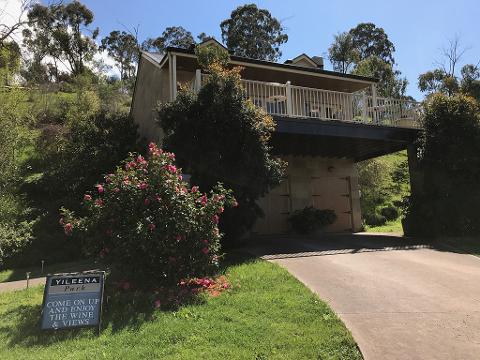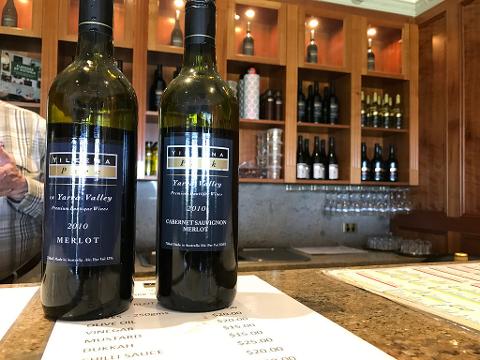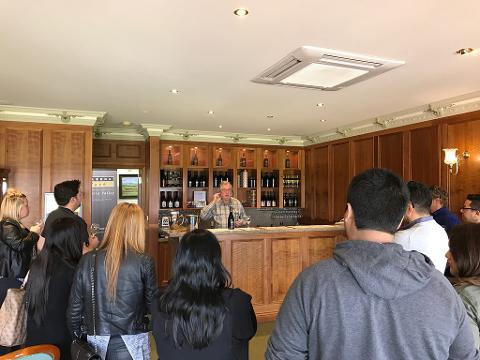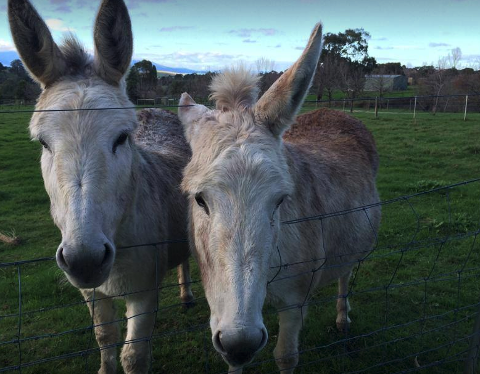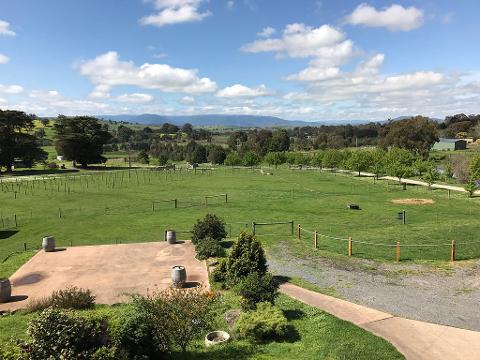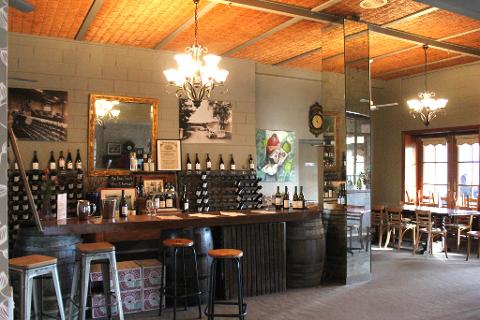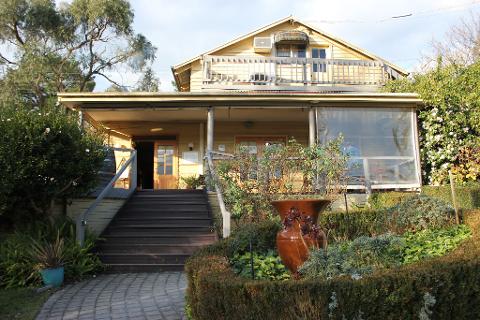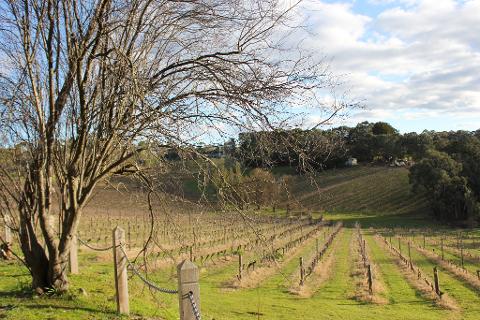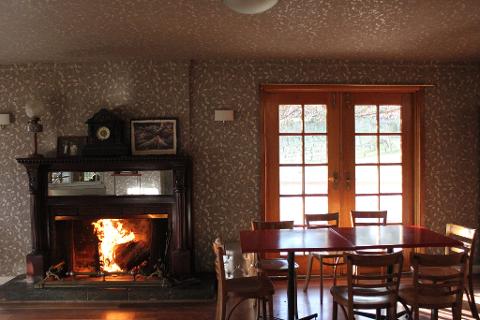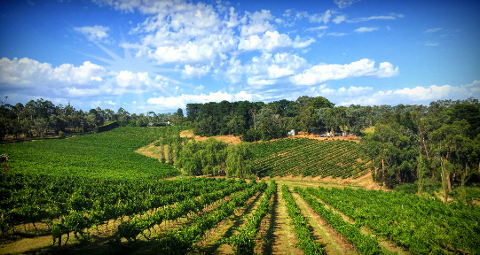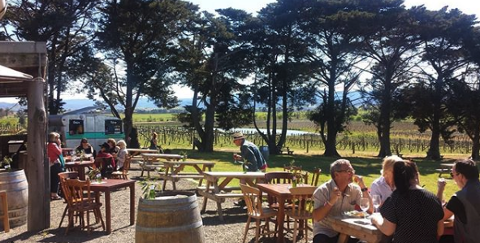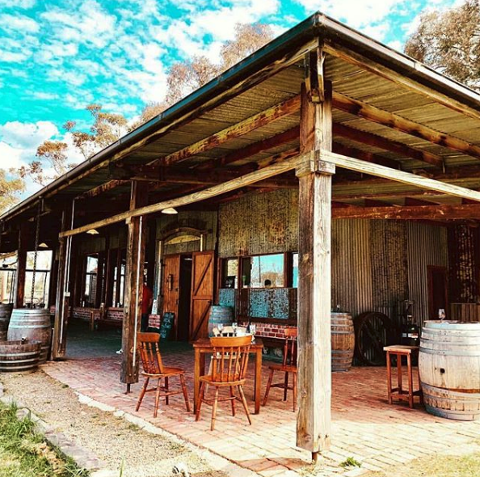 Small group tours depart every most Friday's, Saturday & Sunday from Melbourne CBD.
Ideal for anyone wanting an insider's view on some of the best cellar doors the Yarra Valley has to offer. Not only do the wineries we visit produce quality wines but they also give their guests a great experience, something that is too often overlooked.
Each of the wineries we have selected are designed to complement each other, boutique and traditional, picturesque and charming, small and family run, rustic and relaxed, friendly and fun, you get it all on this tour. We like to steer clear of some of the bigger guys because you tend to become a number rather than a guest.

It is a perfect place to start if your touring the region for the first time, or perhaps you are looking to visit a few places that you just might not have heard about.

This tour offers:
- a relaxed and fun day out
- a good mix of both red & white wine to try
- amazing cider & beer
- boutique smaller producers
- an authentic yet casual northern Italian two course lunch in a picturesque setting
TOUR ITINERARY

The region is renowned for its Pinot Noir and Chardonnay, but there are also other gems to be found.

On a typical day out you would visit:

11.00am Dominique Portet – wine tasting

First up for the day you will visit Dominique Portet, started by a former Bordeaux winemaker this is our little slice of France dropped into the heart of the Yarra Valley. Tastings take place inside their barrel room so you will be instantly immersed in the winemaking experience. Tastings are always equal parts fun equal part informative, a great way to start the day.
The winery is best known for their quality sparkling, Rosè and Bordeaux style reds, so you get a great variety on taste. Not to mention the place is gorgeous so a perfect place for a photo (before you have had a couple!)

Check out a review of the winery here

12.00pm Soumah of the Yarra Valley – wine tasting & lunch
After a quick 5 minute minute drive you will arrive at your second stop Soumah, where you can expect to settle in for a tasting and lunch. Set amidst rolling hills and views for miles this is something you would expect to see on a postcard. Here you will sit down to enjoy a casual two course meal with your newest friends while taking in the beautiful vista.
Before lunch begins you will be taken through a wine tasting at the intimate cellar door. There is a tilt to Italian styles with a selection of both white and reds which include some less well known styles like Savarro, Savagnin and Viognier. plus your regulars, Chardonnay, Pinot Noir and Syrah among others. Choose a glass of your favourite drop to enjoy with your lunch.

Lunch is authentic Italian fare starting with a full selection of antipasti followed by a choice of main. Think wild boar ragu, grilled fish, slow braised lamb shoulder and zucchini orecchiette among some of the favourites. You will come away feeling happy and satisfied and ready to take on the afternoon.
*If you have a sweet tooth you can upgrade lunch to include dessert for an additional fee.

Check out a review of the winery here
2.15pm Yilleena Park – wine tasting

Take time to enjoy the scenery as you head north to Yileena Park, slightly off the beaten track. Expect to arrive to a warm and friendly welcome from owners Bob and Dianne. This stop is often a crowd favourite due to its simple charm and homely vibe.

This is a small family owned winery and the cellar door is often likened to stepping into a friends living room with cosy chairs and a warm atmosphere.
With the exception of Chardonnay, Yileena Park focuses on red wines, which are all aged for at least 4 years before they are released, their Reserve Cabernet Sauvignon up to 8 years (that's patience!). This is great for those who fail miserably at keeping and cellaring wines to enjoy later as the hard work has already been done for you. Excellent!

As a little side project owner Bob has found a good use for their old oak barrels and smokes a range of goods such as cheese, duck, lamb, nuts, and olive oil which you will often be able to sample alongside your tasting. They have a great outdoor deck so tastings can be taken outside if the weather's nice. As a bonus, meet friendly resident donkey's Freckles and Poppy on your way out.
Check out a review of the winery here

3.45pm Kellybrook Winery – wine, cider & beer tasting (Thur - Sun)
Enjoy a picturesque 20 minute drive to the final stop of the day, Kellybrook Winery which is another gem set amongst the vines. You wouldn't even know it was the closest winery to Melbourne.
Here they have something for everyone as they offer not only a selection of white and red wines but also a number of beers and ciders, with the added bonus of a reasonable price tag and a friendly smile. The rustic cellar door has a fabulous outdoor deck and pretty garden to relax in during the warmer months, but is equally as good when it's cold with the cosy indoor setting and open fire to keep you warm.

It's a perfect place to unwind and spend the afternoon.

*Upgrade your tasting to include a a cheese board for an additional fee.

Check out a review of the winery here
*Note: Kellybrook is only open Thursday to Monday so tours departing on Wednesday's will visit Yering Farm instead (see below).

*Venues subject to availability

*Yering Farm – wine & cider tasting (Wed)
Yering Farm Winery is right in the heart of the Yarra Valley and we love it because of it's rustic charm and relaxed atmosphere.
The winery is a small producer but definitely has something for everyone as they offer your familiar faces in Sauvignon Blanc, Chardonnay, Pinot Noir, Cabernet Sauvignon, and Shiraz plus a crowd favourite Apple cider which is made using fresh pink lady apples grown on their orchard. So refreshing.
Tastings take place inside the rustic cellar door but you will certainly want to head outdoors if the weather is nice as the view is not to be missed. Pair that with the friendly service and it makes and ideal way to end the day.
Check out a review of the winery here
INCLUSIONS

All tours include a great host, fully air-conditioned and comfortable transport, bottled water, all tasting fees, lunch at a winery which includes a glass of wine.
PICK UPS & DROP OFFS
Tours leaving from Melbourne start in the CBD with further pick-ups available on-route to the Yarra Valley by request.

Additional pick-ups may also be arranged by request from your accommodation.

SMALL GROUPS & BUSES
The buses used for these tours carry up to 11 passengers however we limit any one group booking to a maximum of 5 people. Larger groups of 6 or more please check out our Private tour options here.

We are confident that a small group environment gives our guests an opportunity to enjoy a relaxed day out, something that is often lost on bigger bus tours. We find that many other touring companies use big buses so you often get lost in the crowd!
REMEMBER YOUR DAY
Leave with a souvenir of your day out with Wine Compass and pick-up your very own Drop Stop - every wine lovers best friend. Roll, insert, pour and rinse over and over and over again. A great way to remember the tour.